WOODBURNING (Pyrography)
The following pieces were either 100% wood burned or almost 100% burned but with a bit of paint or stain. Obviously, any color in a piece is paint or stain. Any black is all burning.
I will gladly take special requests. If you have something in mind like a favorite movie scene or a favorite picture, let me know and I'll do my best to turn it into my style of art.
The Graduate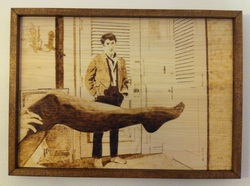 11 X 16
100% wood burned.
Custom made frame.




---
Psycho!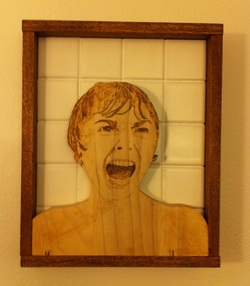 9 X 11 X 2 1/2


She is cut out, 100% burned, and in front of tile which is all surrounded by a custom frame.



---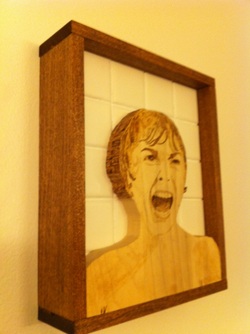 Psycho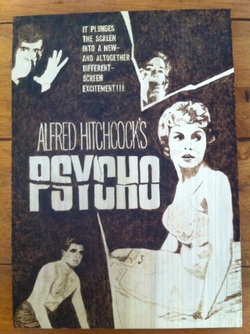 11 1/2 X 16


100% wood burned
---
Butch & Sundance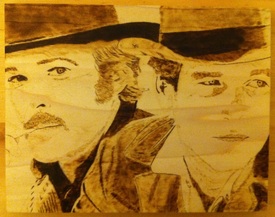 5 1/2 X 7

100% wood burned
---
Chaplin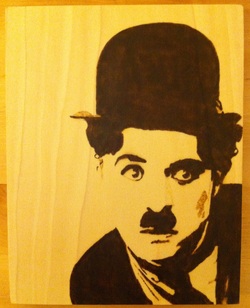 5 1/2 X 7

100% wood burned
---
The Brothers Blue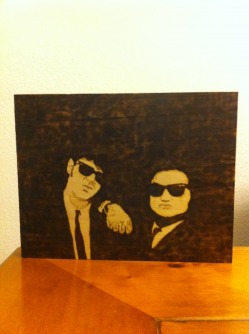 Jake and Elwood
5 1/2 X 7





---
Jackass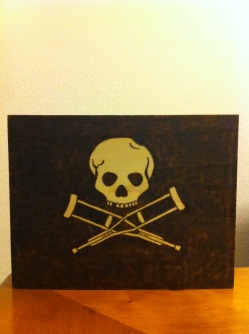 This piece is sure to outlast he guys.
5 1/2 X 7





---
Audrey #1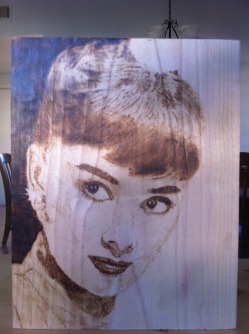 Who doesn't love Audrey?
5 1/2 X 7





---
Audrey #2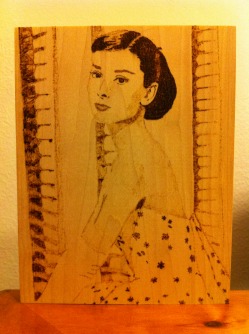 Another Audrey? Yes.
5 1/2 X 7





---
Audrey #3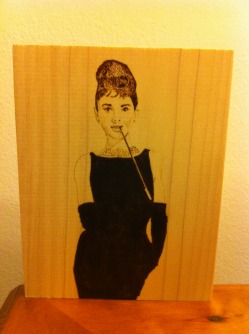 In her most famous role.
5 1/2 X 7





---
The Dogs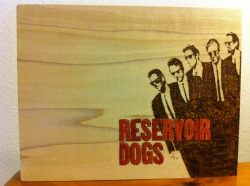 5 1/2 X 7
---
Evil Dead 2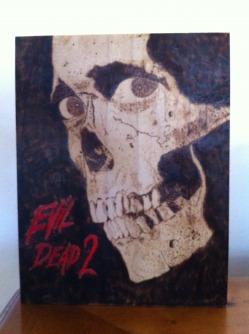 My favorite piece. Not my favorite movie.
5 1/2 X 7





---
Jack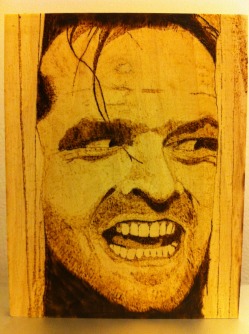 Heeeere's Johnny.
5 1/2 X 7





---
Jack #2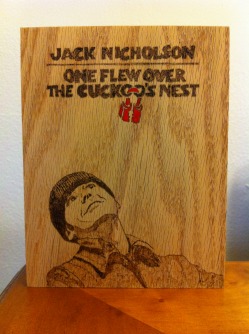 One Flew Over the Cuckoo's nest
5 1/2 X 7
---
Scarface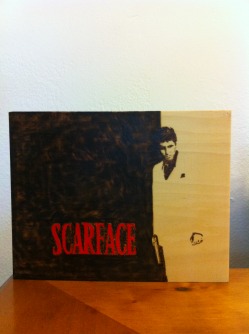 A classic.
5 1/2 X 7
---
Ghostbusters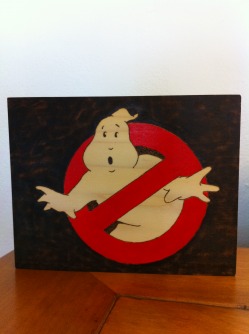 Who are you going to call?
5 1/2 X 7





---
Psycho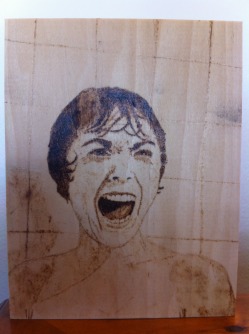 Showers have never been the same since.
5 1/2 X 7





---
Halloween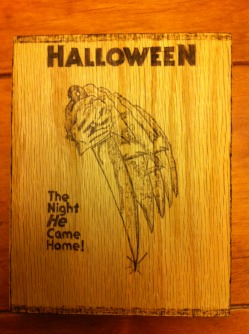 My first movie piece.
5 1/2 X 7
---
Goodfellas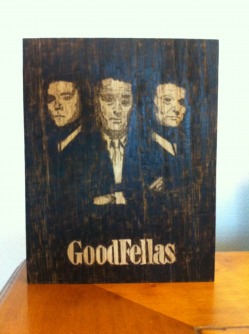 Awesome.
5 1/2 X 7





---
Clockwork Orange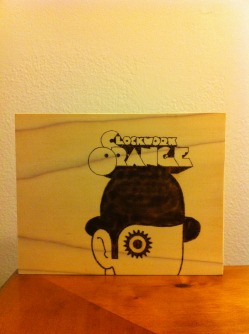 5 1/2 X 7





---
Godfather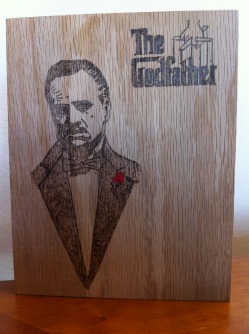 Of course.
5 1/2 X 7





---
Frank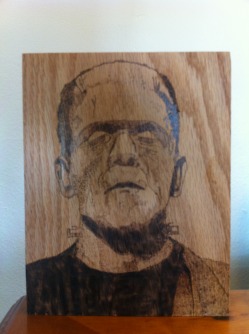 Frank.
5 1/2 X 7





---
Swingers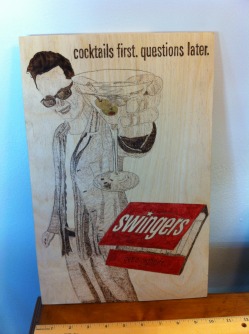 This was a custom made gift.

I never realized how big Vince's forehead was.


10 X 16




SOLD

---
Rebels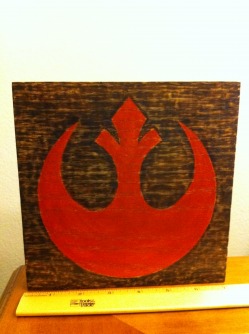 Rebel Alliance
7 X 7
---