HOW TO MAKE AN AFFORDABLE WEATHERED-LOOKING HEADBOARD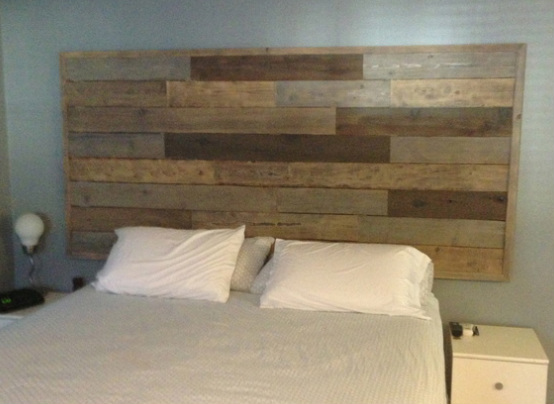 Step 1:

Your local home improvement store probably sells fence pickets. I got these a Lowe's for about $2 each. Be sure to select pieces that have straight edges. Cuts, holes, dings and dents on the faces can give a unique look.
---
Step 2: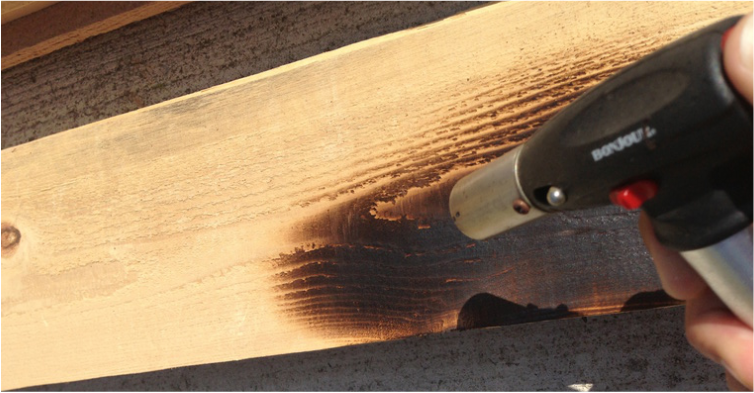 Use a torch to burn the soft cells of the wood. Use safety precautions and common sense when using fire. There is a steam method to do the same thing, but I like fire. You can burn some pieces more than others for different looks.
Step 3: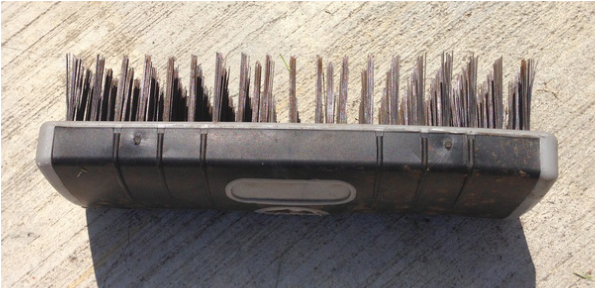 use a wire brush to reveal the wood's grain. Wear a mask as this step can get dirty. I got this brush allowing for a broom handle to be screwed in.
Step 4: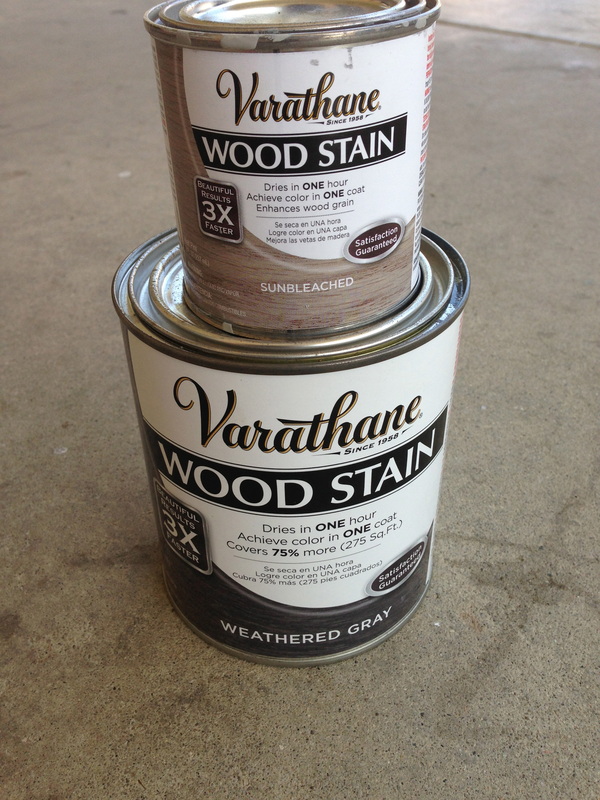 There are a few stains on the market to get a weathered look. You can also dissolve steel wool in vinegar to use as a stain. play around with stains and dilutions for different looks.
Step 5: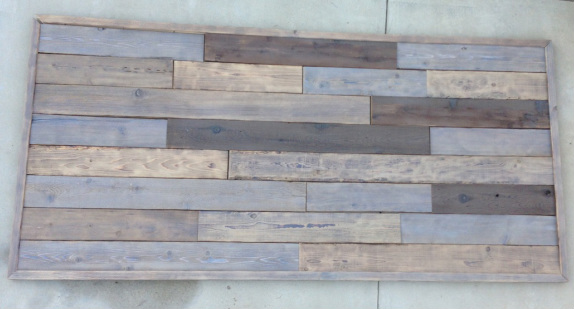 Cut the pieces and mix and match to create your desired layout. I used 2x2 furring strips for the frame. 8 foot pieces at Lowe's were less than $2 each. I used a router to cut grooves for the pickets to fit into. Use thin strips of wood to attach the pieces on the back.
Step 6: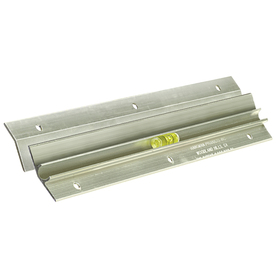 I used a heavy duty picture hanger which holds 300 pounds. It also keeps the headboard flat against the wall.


MORE STUFF
KERMIT
SNOOPY
REINDEER
Keychains
Any keychain can be made as a magnet



Magnets
Any magnet can be made as a keychain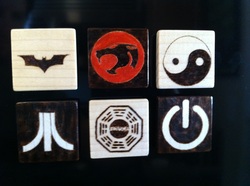 1 1/2 X 1 1/2

100% wood burned
Any color is stain


---
Card Holders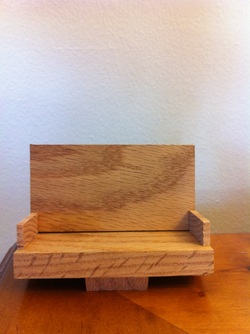 For your cards


Made with oak


Give your cards a love seat. "Arm rests" keep your cards organized and looking sharp.


$15.00
---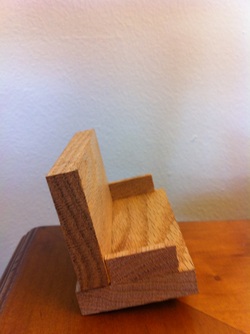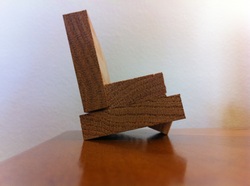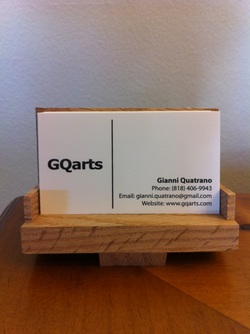 Other stuff I've made.

Some of this stuff isn't for sale but I'd be happy to make something similar by request.


Corporate Sign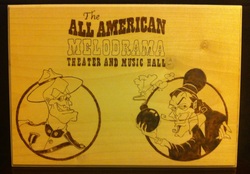 Custom sign for The All American Melodrama Theater and Music Hall in Long Beach, CA.


11 X 16


100% wood burned


You should go to this theater.
---
YO HO HO HO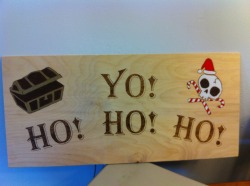 A sign for The All American Melodrama Theater in Long Beach, CA.


Wood burned and painted.


18 X 8
---
Bunny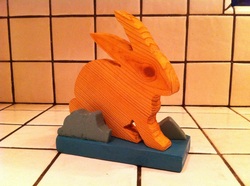 Approx 6" tall


The eye is the natural knot in the wood.
---
Reversible art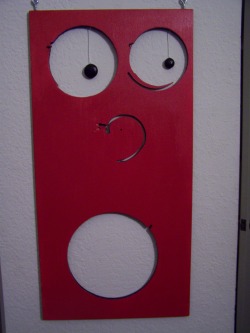 Red side of the reversible face.
---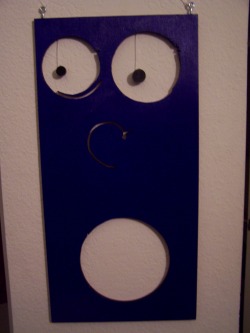 Blue side.
---
Pumpkin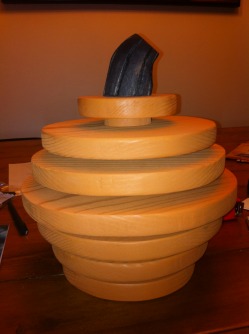 Yep. It's a pumpkin.
---
Tiki Bar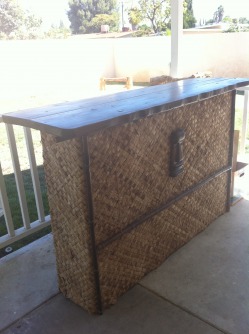 This one is approx. 6 feet wide, 44 inches high and 22 inches deep.


Prices are subject to materials and size.


Contact me for more info.
---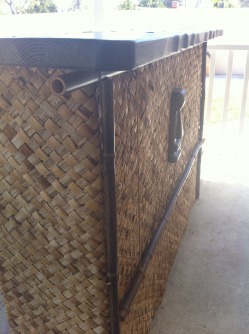 As you can see, the front edge of the top has been sculpted to give it a bit more character.
---
Bench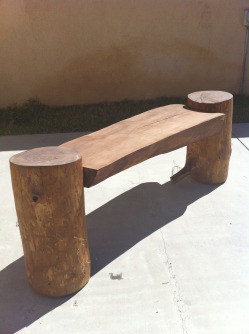 This bench was made from pieces of a single tree.


The sides have been notched out to support the seating area.

I'd be happy to make another one if only I had another tree.
---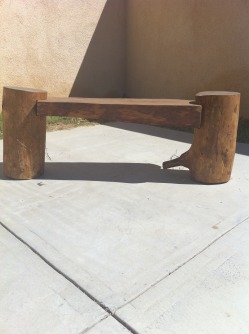 MORE COMING SOON...